About Emu Racing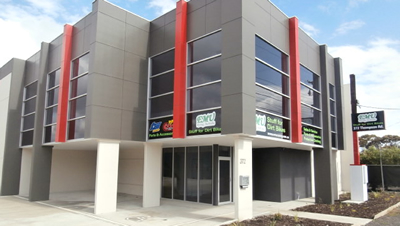 <![if gte mso 9]> <![endif]>EMU Racing Australia PTY LTD is a new venture, commenced in 2013, which came about through research into the extreme pricing of Australian parts and accessories compared to other countries in the world. Our aim is to make the joys of riding dirt bikes, or even the race experience more affordable to people.
We intend to supply top class performance motorcycles such as our TM range (Italian) for the bigger kids and the Cobra range (USA) for those future champions. Both models are continually developed as opposed to those other brands who still regurgitate those same old models from the last century with new sticker kits.
We aim to supply low cost high quality parts, protective clothing and accessories and develop our own products.
EMU Racing Australia is actively involve in the Motocross scene. We are running a TM team in the Australian national MX and Supercross series in 2014. We also are proud to support young Australian talent sponsoring several junior prospects. EMU Racing is promoting Junior motocross to the extent of offering coaching days for juniors throughout the year with the aid of our national riders.
EMU Racing Australia is a family business with 3 boys still active in junior Motocross in Victoria and I personally raced motocross in the 1980's.
Our goal is to return motocross racing, and recreational dirt bike riding to a affordable family pastime.
<![if gte mso 9]>&nbsp <![endif]>
<![if gte mso 9]>